Kitchens by Torrone has been providing clients with outstanding service and superior products since 1988. We carry fully custom and semi-custom lines of cabinetry and are proud to have received many awards for our sales and service. Our service and integrity are a large part of our success, and whether you are a homeowner, builder, interior designer or architect, you will quickly see how we strive for 100% customer satisfaction. We operate with a personal approach, and work to exceed your expectations. Let the professionals at Kitchens by Torrone show you why we are "Crafted with Integrity."
Our Team
Renovating or building a new kitchen is something most people only do once in a lifetime. With over 90 years of combined experience in the industry, our team of professionals is here to put your mind at ease and provide you with the best service possible. From your first meeting to the final stages of cabinetry installation, we are here to help and guide you through the process with the knowledge that can only come from nearly a century of experience.
Let Kitchens By Torrone update your space!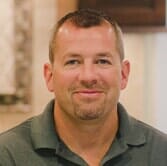 As a business owner for 15 years, Mark has gained the experience, patience, analytical thinking and attention to detail that his clients want. His constant push for finding new and innovative ways to improve both design and construction has helped clients realize the full potential of their homes through quality renovation and design.
"Homeowners trust us with their dreams. I consider it an honor to be a part of their remodeling experience."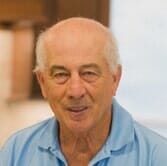 Bob is the original founder of Kitchens by Torrone who established the company in 1988. He laid the foundation for where we are today and helped to build one of the premier custom cabinet manufacturers in New Jersey. Bob brings a wealth of knowledge to our team and is known for his collaborative working style, attention to detail and client-centric communications. When he's not working he enjoys playing golf and traveling.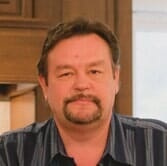 George will help to design your dream room with integrity and attention to detail that can only come from a seasoned veteran. With over 20 years of industry experience, 16 of which were served here at KBT, he has honed his sense of design and loves the challenges that each and every style and theme brings to the table. George is responsible for placing every order, ensuring that plans and drawings translate into reality, and helping multiple projects run smoothly.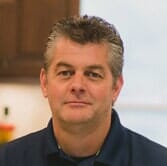 A member of the company since the beginning, Bill is involved with sales, design and installation. He also oversees details in the shop from start to finish. Actively involved in the construction business since his youth, Bill knows every aspect of the industry from design to pricing to carpentry, and brings a wealth of experience that makes him an invaluable member of our team. Every cabinet installed under his supervision will reflect our mission statement "Crafted with Integrity."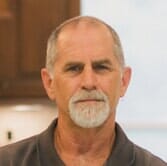 Kurt embodies the spirit of the "hands-on-worker-rather-than-an-office-person. "He has been with the company for over 25 years as one of our lead installers, and brings craftsmanship and quality workmanship to the team. Kurt has installed over a thousand kitchens and bathrooms during his career, and he isn't slowing down any time soon. For him, installing cabinets isn't just a step in the design process, it's an art form that he's perfected over the past two decades.